British and Devon Artist Anje Yelf: drawings
Drawing with a pencil is the simplest medium. Whether sketching ideas or producing completed drawings, the pencil has the benefit of ease of use. The ability to draw with good hand to eye coordination is the foundation skill for artists and the maintenance of that skill is vital.
An Oak Tree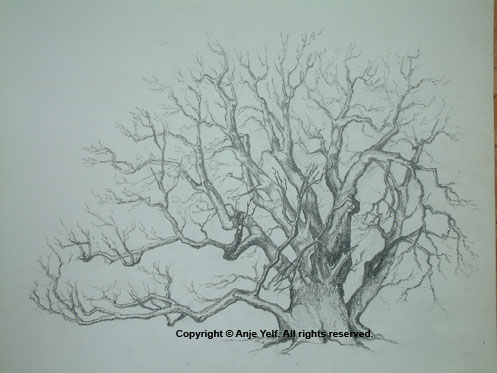 Medium: Pencil
Size: Height 12" Width 15"
This Oak Tree naked in its winter glory displaying its structure and form, which I found irresistable.
Annie and Stanley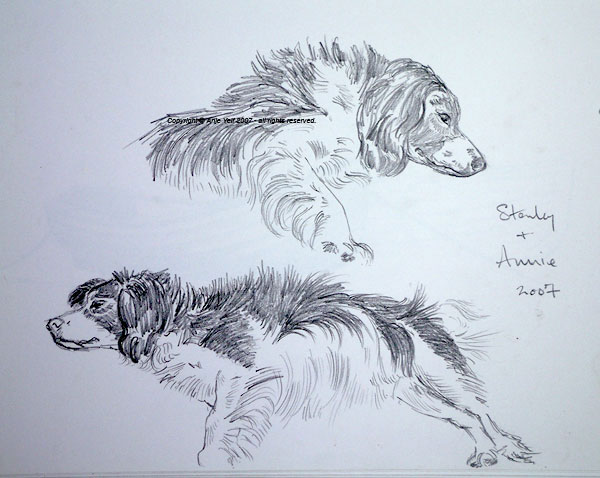 Medium: Pencil
Size: Height 7" Width 10"
Annie and Stanley are our springer spaniels. They are brother and sister from working stock breeding and at the time of the drawing were aged 8 years.
Both are looking rather woolly in their winter coats, but the early warm weather in April prompted a hair cut.