Devon Artist Anje Yelf, Art Portfolio: silhouette portraits
Silhouette painting became very popular during the 18th- and 19th-century. It describes the technique of profile painting usually in black and white. Silhouettes are always of a single hue and tone, and can be either cut from card or painted. Usually the subject is painted black, but silhouettes can be created negatively (in reverse).
Mark and Anje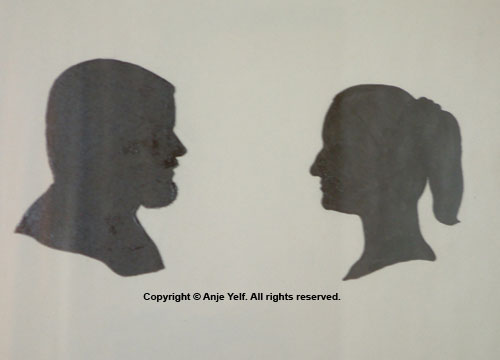 Medium: Ink
Size: Height 5" Width 7"
Me and my man.
Dave and Mica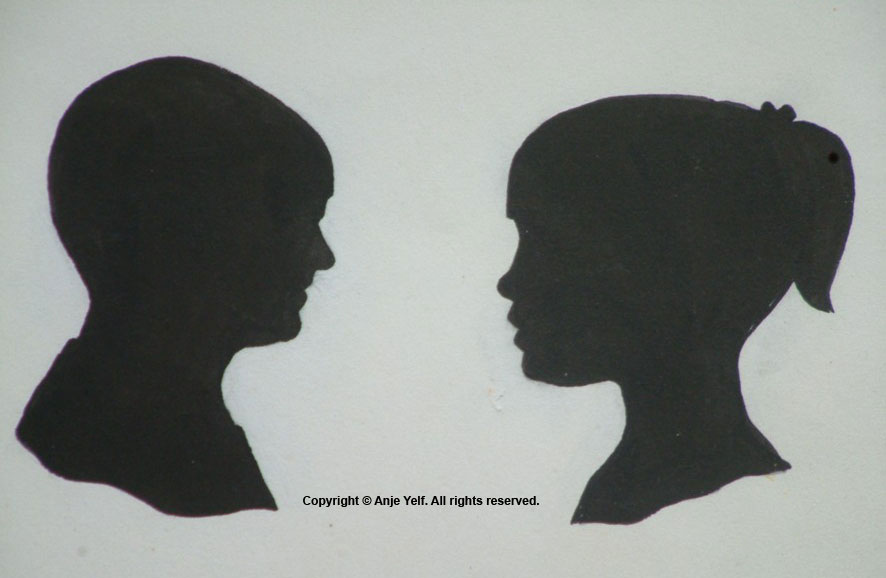 Medium: Ink
SSize: Height 5" Width 7"
Son and daughter.